We are lucky to be so close to some of the most beautiful and quiet lakes in the lake district with Loweswater, Crummock Water and Buttermere a short drive away.

Embrace the opportunity to become part of nature surrounded by beautiful trees with the shimmering lakes stretching out in front of you, mountains towering high above and the sound of birds all around – pure bliss. All 3 lakes have very easy paths around the shore of the lake and offer a variety of different routes to choose from.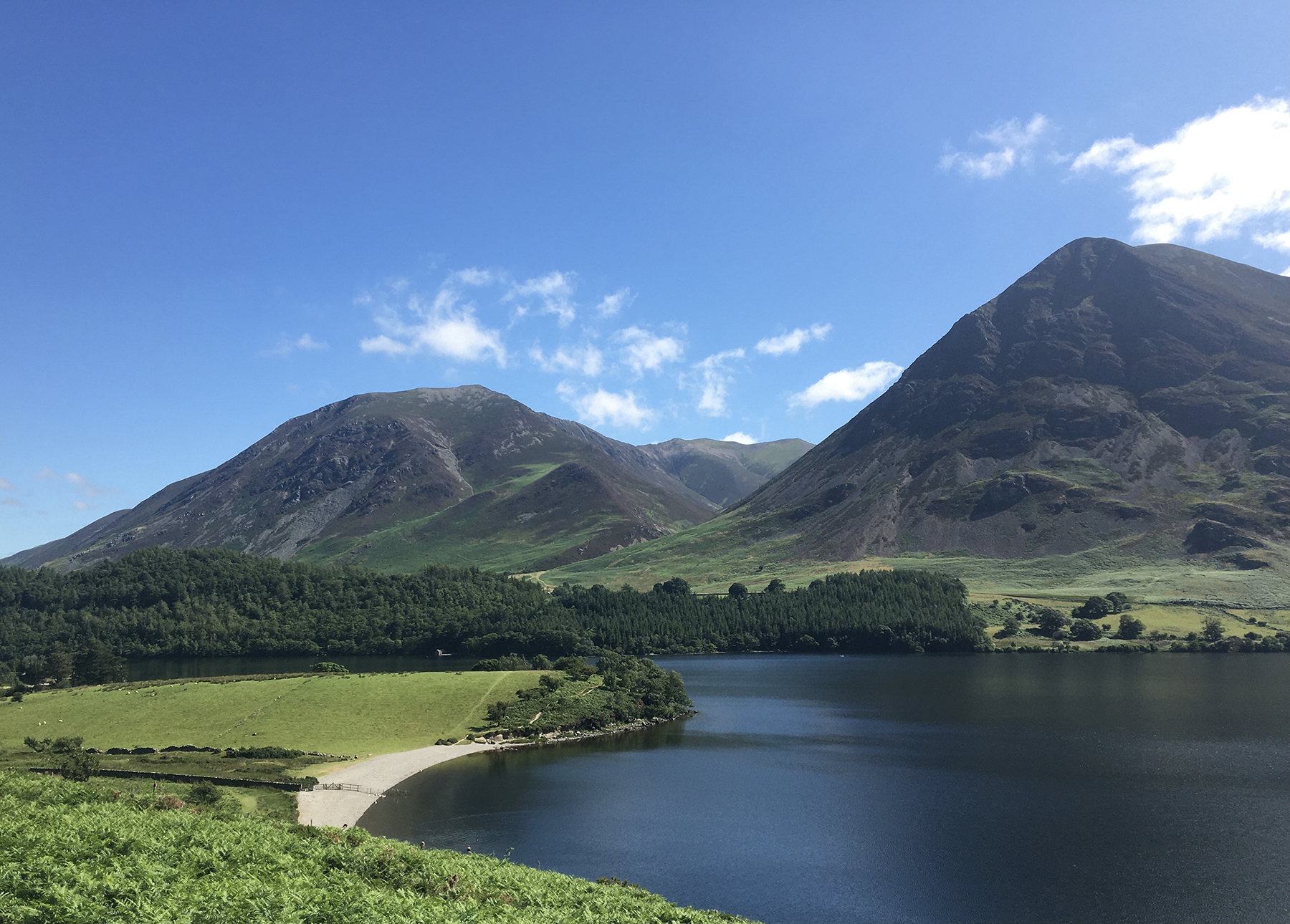 Crummock Water
Crummock Water is a vast lake with rugged mountains and a big open sky above. The sheltered end at Lanthwaite woods is my preferred walk – a beautiful bay surrounded by woodland.
The view along the lake of dynamic mountains plunging down into the water creates a rugged scene which always leaves me in awe of the surrounding beauty.
Buttermere
In contrast, Buttermere offers a much more intimate experience. The vast openness of Crummock is replaced with a feeling of being enclosed by the mountains, in this much smaller valley you could almost reach out and touch them.
Buttermere valley is renowned for its stunning scenery – a feeling of being nestled between the mountains which leaves a lasting impression.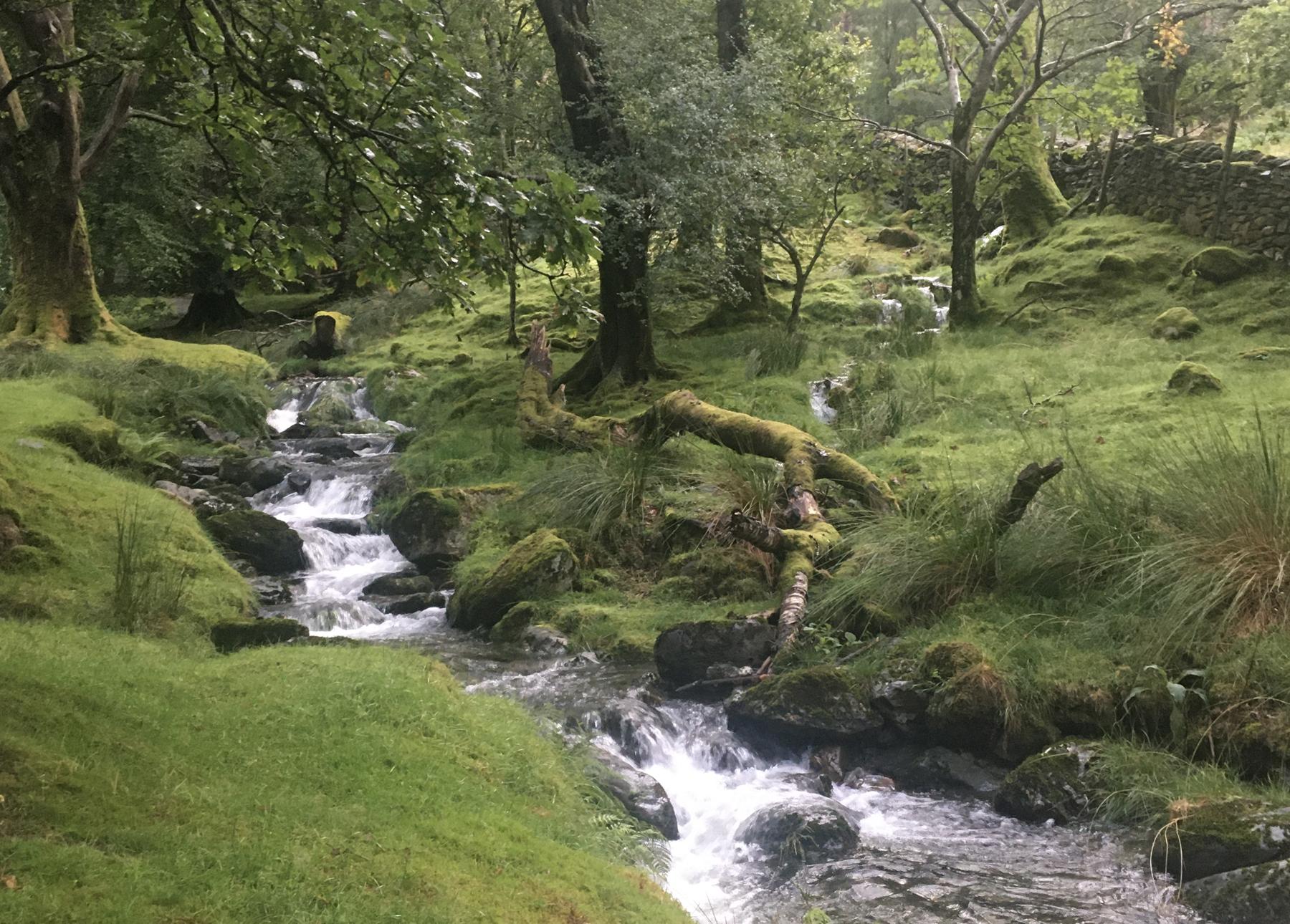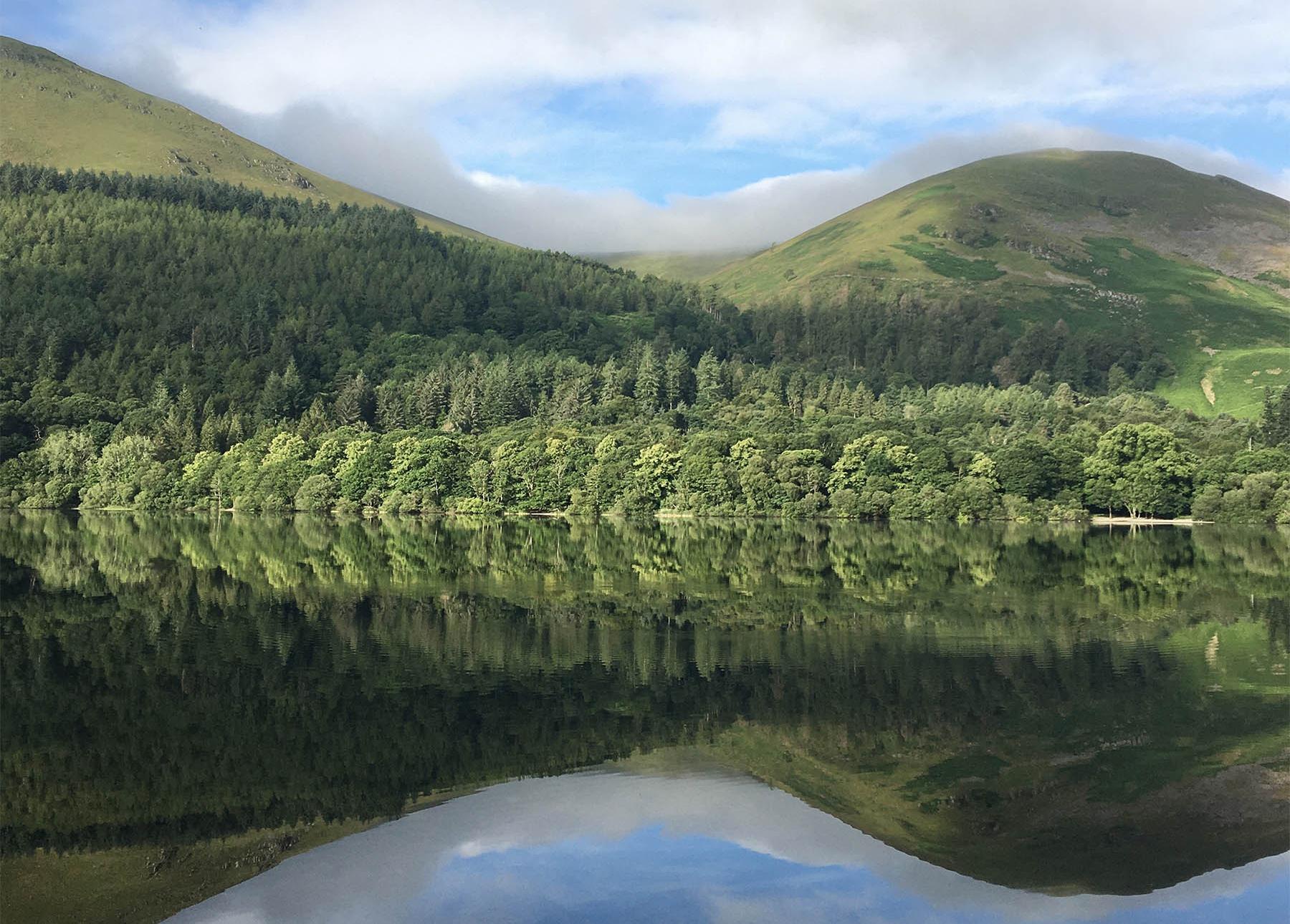 Loweswater
Loweswater is the closest lake and the smallest of the 3 with an old wood along the southside and lovely little streams flowing into the lake. Walk the little bridges over the babbling brooks with the birds and red squirrels in the canopies above, in May the forest floor becomes a stunning carpet of purple bluebells.