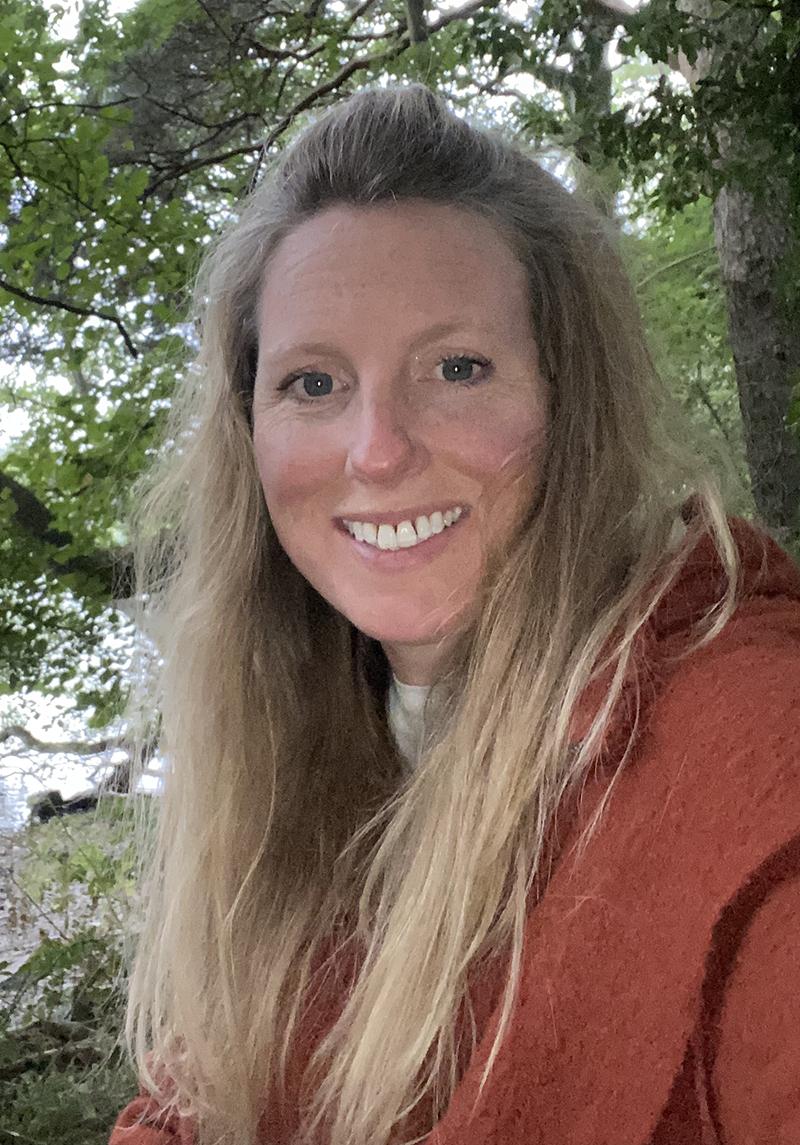 With a degree in Biochemistry and having taught Biology for 17 years, I would primarily describe myself as a scientist. I love my subject and enjoy passing on that passion for science to young people. However, teaching is very demanding and when Covid arrived my resilience was already at an all-time low. Intense anxiety set in, my hormones were all over the place, and I felt broken.
Cognitive Behavioural Therapy and some sessions with a psychologist helped improve my wellbeing slightly but my whole body was in a state of permanent angst; I was functioning (just), but I wasn't in a good place.
Eventually, I reluctantly handed in my notice, leaving teaching to focus on getting better. But wow, what a journey it has been!
Beginning with what I now call the missing link – the breath.
I started with ecstatic breathwork: a powerful process leading to a deep and profound meditative state through active breathing. That first session proved to be a truly life changing moment for me so I began practicing the breathwork every day. The more I did the more connected I felt; not just to my own body and mind but to the world and people around me. After a short time, I felt my chakras opening, recharging, and realigning and I could feel a connection with the universal energy that I recognised from Reiki.
I trained as a Reiki 2 practitioner in 2008 while my husband and I were living in New Zealand and for a while absolutely loved using it on myself and others. After we moved back to England, I was so busy teaching and raising a family that I only ever practiced on myself. Even then, it was not routine – I only ever seemed to use it when I was in crisis – so it was a beautiful moment when the Reiki energy found me again.
With intuition and guidance from the energy I used reiki alongside my daily breathwork and the transformation was incredible. For the first time in over a decade I felt calm and peaceful. As each chakra rebalanced, the energy could flow freely through my body and I felt the realignment as inner calm. Once I felt grounded, the extent of the fear and anxiety that I had been living with became apparent, and I only fully appreciated how much stress I had been holding in my body once it was released!
Over a period of 3-months I used daily breathwork, Reiki, and wild swimming to realign my inner energy, clear my mind, and refocus my attention on what is important in my life.
I went from a person whose doctor had offered to sign-off sick with a prescription for anti-depressants and investigations into hormone levels to a strong, calm, happy person with a regular 28-day menstrual cycle (for the first time in my life).
The scientist in me warns this is not a controlled experiment… How do you know which had the biggest impact? Was it the wild swimming, the Reiki, or the breathwork? Or maybe it was just not being at work that helped you to get better! But what I can conclude is that it did work: the combination of these things has been transformative and I have found my happy-self again. I have no doubt that stopping work played an important part but having recently returned to the classroom to the same job I've managed to maintain this happy state with daily practice. By stopping, re-energising, realigning, and introducing simple daily routines to look after our wellbeing, it is possible to reboot becoming grounded, calm, happy and connected to the world which enables us to feel supported and empowered to cope with whatever the day may bring.
Inspired to share this with others and fully immerse myself in these wonderful techniques I undertook Breathwork training and completing my Reiki Masters led me to discover the mind-blowing benefits of EFT (Tapping). Training to become an EFT practitioner I have used EFT extensively on myself to process events from my past and other targeted issues releasing the associated emotions, removing multiple limiting beliefs and creating new positive updated beliefs as I peel back the layers like an onion and work to clear my emotional baggage.
I invite you to join me for a truly indulgent one-to-one* retreat where you can realign your inner energy with multiple Reiki sessions and EFT while connecting your mind and body in nature in one of the most beautiful locations in the UK. Have personal instruction in breathwork and EFT techniques that you can use in your daily life to maintain your wellbeing once you return home.
*(or two if you want to bring a friend / partner)
ONE TO ONE RETREAT IN THE LAKES
INDIVIDUAL TREATMENTS / SESSIONS